WHEN-RELEASE is an excellent online platform where you can find information about your favorite events: books, TV series, movies, games, devices, holidays, and many other interesting topics. Our editorial team and authors work diligently to cater to your preferences and requirements.
Our project focuses on informing you about the release dates of highly anticipated events. For example, you can find out when the 5th season of the popular series "Game of Thrones" will be released, watch the official trailer, leave your feedback and review, enjoy colorful wallpapers, or even try out a game demo.
We highly value your opinions about the website and upcoming events. Therefore, we encourage you to register, share your reviews, ratings, likes, and spread the news with your friends. It's worth noting that not all reviews and critiques will be published; we prioritize accuracy, relevance, and the reliability of information.
The WHEN-RELEASE website embarked on its journey in the summer of 2014, and since then, it has been committed to keeping you informed about the release dates of various exciting events.
I take immense pride in presenting "WHEN-RELEASE," a website that we personally developed from scratch using PHP and MySQL. It was our first website as Spanish agency in 2014. This platform has evolved into a significant online destination, attracting an impressive daily audience of 3500 visitors through organic sources.
One of the notable features of "WHEN-RELEASE" is its robust performance, even on ordinary hosting without the use of caching mechanisms. The website's architecture has been meticulously designed to handle substantial traffic loads, with the capability to process up to an astounding 500,000 visitors per day.
As the developer behind this project, I focused on optimizing its efficiency and ensuring seamless user experiences. The use of PHP and MySQL has allowed for dynamic content delivery, real-time updates, and a user-friendly interface. The absence of caching mechanisms showcases the website's responsiveness and ability to provide up-to-the-minute information.
"WHEN-RELEASE" is a testament to my dedication to web development and my commitment to delivering high-quality, high-performance websites. It continues to be a valuable resource for users seeking information about upcoming events, and I'm excited to see it thrive in the online space.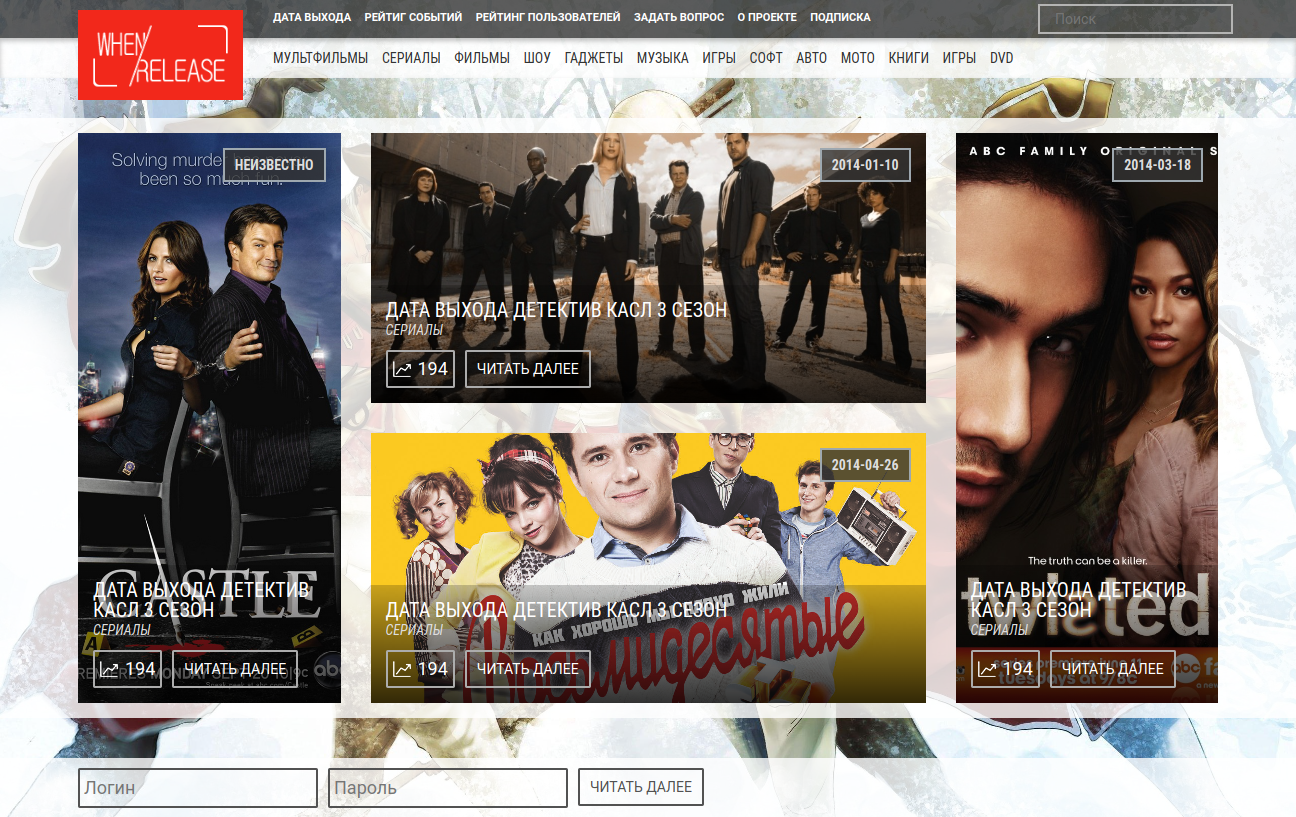 [[ VIDGET_TEXT ]]
Take a look at these projects
Our projects are not a faceless wordpress websites. Every website designed for spesific business niche, great
user experience
, maximum
speed
and Google
SEO optimization
.