If your business doesn't have a website, you're losing clients and they go to your competitors. If your website bad-designed website, it's not working and you're losing your clients and ads budgets. Slow-loading websites are a turn-off for visitors. Our development team, well-versed in technologies like PHP and Python, focuses on optimizing your site for speed without compromising on functionality or aesthetics. We utilize Redis and RabbitMQ for efficient data handling, resulting in swift load times.
We've designed a huge amount of websites since 2007. And we can implement our expertise of 20000 hours of 1500+ launched website into your personal web design solution to help your business grow, obtain new leads and sell more to existing clients.
In the digital age, your website is often the first interaction potential customers have with your business. It's the digital storefront that welcomes visitors and sets the tone for their experience. At Wacdis Software, we understand the significance of a captivating web presence. That's why we offer Custom Website Design from Sketch, a service that goes beyond templates to create a unique online identity for your business.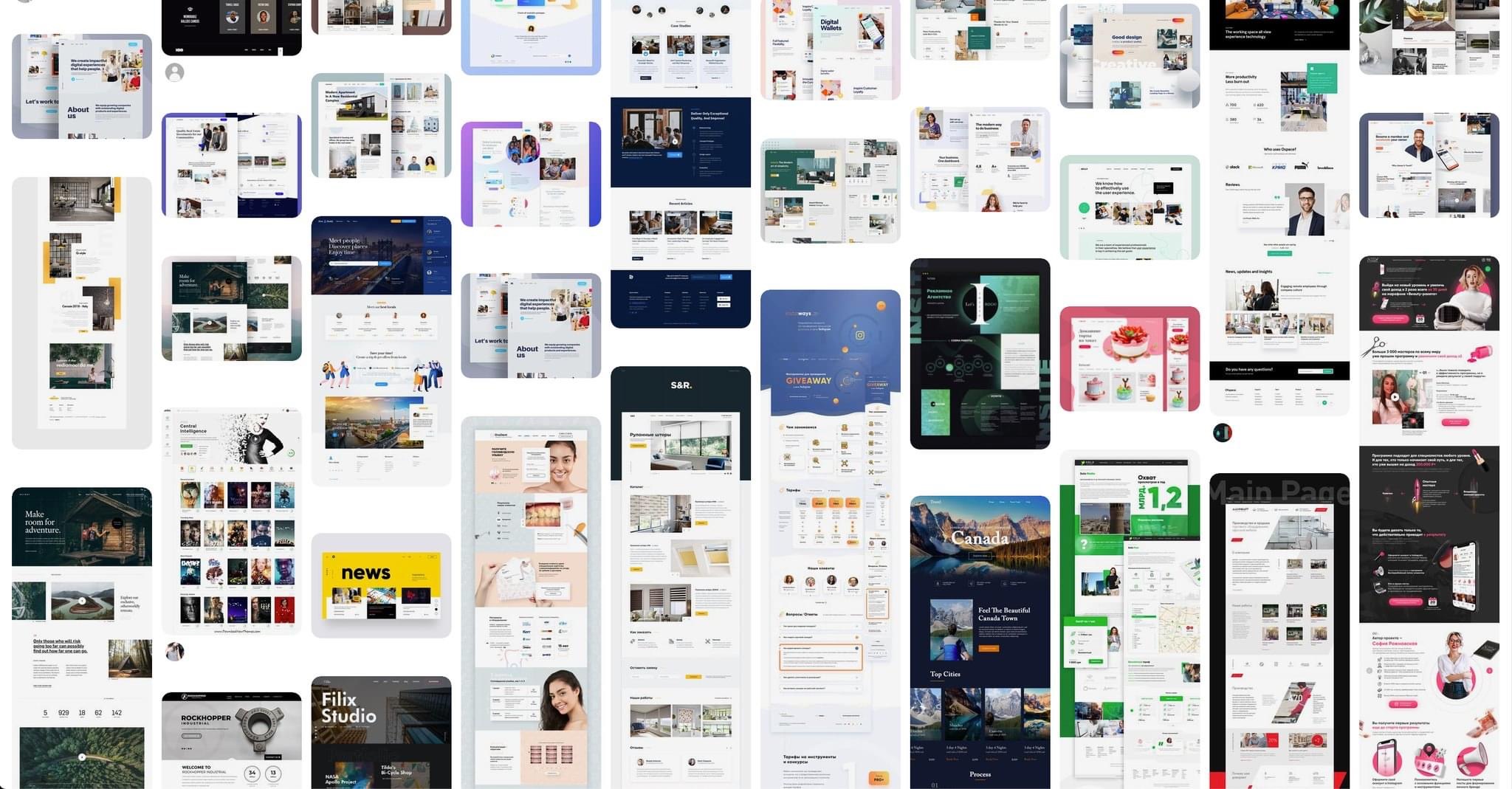 Our headline service is custom websites design. We use innovative and best practice technologies in website design and development. Custom solutions we provide, written on PHP and Python to get maximum flexibility and performance. MySQL and PostgreSQL, like leaders of the Market in data storing and manipulation, securely store your content and user private data to get fast access to website's data. Caching solutions like Redis and Memcached provide an access to most used data. RabbitMQ and Apache Kafka take care about heavy queries and transactions to prevent data lost and increase stability of your web application.
For exquisite user experience (UX) we don't just design websites, we craft digital experiences. Our landing page style UX design ensures that visitors are not just greeted with a visually stunning design but also an intuitive and enjoyable journey through your website. Mobile-First Only! With mobile internet usage surpassing desktop, it's imperative that your website looks and functions flawlessly on smartphones and tablets. Our custom designs are developed with a mobile-first mindset, ensuring a seamless experience across all devices. For front-end and UX we use only the most fast solutions like pure JavaScript / ES6 to make user interface experience works lightning fast. Designs we make, build in collaboration with digital marketing expert to make visitor experience become understandable, functional and easy to use.
We understand the importance of managing your website with ease. Our Robust Custom CMS solutions provide you with the control to update content, images, and more, without the need for technical expertise. It's your website, and you should have the reins.
Your Vision, Our Expertise
At Wacdis Software, we believe that great websites are born from collaboration. We work closely with you to bring your vision to life, from the initial sketch to the final pixel. Our team's proficiency in PHP, Python, MySQL, and Docker ensures that your custom website not only looks stunning but also functions seamlessly.

Your online presence is a crucial asset for your business. With our "Custom Website Design from Sketch" service, you can be confident that your website will stand out in the digital landscape.

Contact Wacdis Software today to embark on a web design journey that transforms your online identity and drives success for your business.

[[ VIDGET_TEXT ]]
Our works
Our projects are not a faceless wordpress websites. Every website designed for spesific business niche, great
user experience
, maximum
speed
and Google
SEO optimization
.
How We Work
Our working processes
Request
You make a request, we will contact you as soon as possible.
Free consultation
We will discuss your project, requirements, goals, etc. As a result, you'll get a personal offer.
Design & Development
We will split the task on a milestones. Each milestone must be accepted and paid by customer.
Demonstration
Once the website is done, we will run the website on our testing domain. A client accepts full work and make the final payment.
Installation
After the website was accepted, we will install it on your hosting or server. If you don't have it, we will buy it for you.
Our principles
Why to work with us is the right decision
Time
We don't waste your time or ours! We do not make a commercial offer if we cannot give results. We do not take money for imitation work or empty reports.
Thoroughness
We do not have a conveyor belt: we conduct no more than 6 projects, which allows us to work through all aspects of design, development, search engine optimization in detail and achieve high results.
Transparency
You see what work we are doing on the project and what we have completed in real time. To do this, just log into our project management system from your computer or smartphone.
A Deal is a deal
No hidden fees, additional costs or changes in project costs. Everything is fixed in the contract and is not subject to revision. Everything that is not included in the contract is paid separately.
Flexibility
We adapt to your development cycles and regulate the frequency of providing technical specifications and reporting. You can ask a question to the specialist managing the development of your site at any time, and he will answer within a few hours.
Interaction
We coordinate all stages of development to create a unique and high-quality project. You will receive a progress report after each completed stage with task prioritization and results.
Why you would work with us
Our goals, mission, processes and how we achieve results
1
Deadlines
We have enough expertise with the cutting edge technologies, our team has more than 15 years of experience in the web design niche.
2
Guarantee
We will fix any problems in the project within a few hours. You can be sure that your project will not be left to chance. We support our projects 24 hours a day.
3
Support
We provide technical, hosting, content or advertising support for our projects. We will do any work that your site requires using our full-time team.
4
Security
Our websites are purely custom & personal. This allows you to ensure a high level of security, resistance to hacking and excellent speed of the site.
5
Integrations
Being a custom modular solution, you can implement almost any integration with a third-party service without redesigning your website.
6
Upgradability
As such, updates are not needed for a custom website. And due to the modularity of its technical part, you can modify the functionality or design of the site at any time with a minimum of costs.
7
Ownership
You are the sole owner of your website and can do whatever you want with it, except resell it under your own name. For this we have a contract agreement.
8
Full Access
At any time, anywhere, you have full access to all your project data, hosting and content management system panel.
9
Step by step work
Any of our website creation projects is divided into stages and tasks. We practice a phased system of project delivery and transparent monitoring of task completion.
10
Order & payment methods
We accept payment by bank cards, cash and bank transfer. Payments can be splited on a milestones from 3 to 5 months. More information about payment fraction methods you can ask during a consultation.
Reviews about our websites
What people say about our websites and services
Ross helped me build the website for my business. He's very responsive and works in a very timely fashion. The design is beautiful and the cms is very easy to use. He's also very insightful in SEO, he studied my industry and gave me very useful suggestions on the structure and contents of the website. It's truly a pleasure to work with him. I would definitely hire him again for future projects.
Ty Shu
https://natuvitro.com
Very great experience working with Ross, the website he developed for me is everything I wanted. Most developer companies promise a lot and outsource everything and is very slow on delivery. But Ross is working on the project himself and he's very fast and responsible. The communication was easy and effective. Very good results. My entire team is pleasantly surprised!
Allen Shu
https://natuvitro.com/
Thank you! I recommend, they made the site very quickly. The site is of high quality, they help with advice.
Alla Lisi
https://auroraproperty.es/
I had experience in ordering a website for beauty salon with this agency. Brilliant service, amazing design and usability, very good price for all + they afford options I did not meet in other webstudios! Thanks a lot, very professional and see you soon for making new projects!
Y. Varnavskaya
https://amorebeauty.es/
The best company for your website. Fast, secure and professional. Highly recommended.
Benidorm Trips
https://benidormtrips.com/
Thanks for the great work. The complex, ambitious project was completed on time. Yaroslav, a pleasant person to communicate ;)
Sergey
https://euromonolit.es/
Thanks for the quality work! Fast and on time.
Dmitriy Borodin
https://diubiu.es/
The best!! professionals!!
5 Continentes
https://5continentes.es/
Very good! Correct, fast and high-quality work. Thank you very much!
Kirill Timoshenko
https://benidormtrips.com/
He completed all the work very efficiently and on time! Recommend 100%
Sergiy Gural
Euro Monolit
100% recommended.
Khrystyna Dorykevych
https://5krealestate.com/