MixRent.es is a website that offers car rental services in Spain. The website is available in multiple languages, including English, Spanish, and Russian. Here is a summary of the main features and services provided by MixRent.es:
Car Rental: MixRent.es allows users to rent cars in various locations in Spain, including Barcelona, Madrid, and Malaga. The website offers a wide range of car models, including luxury cars, SUVs, and economy cars.
Flexible Pricing: The website provides flexible pricing options, allowing users to choose the rental duration and pick-up/drop-off locations. The prices are displayed in euros per night.
Car Details: Each car listing includes detailed information about the vehicle, such as the car's ID, class, fuel type (gasoline or diesel), and gearbox type (manual or automatic).
User-Friendly Interface: MixRent.es features a user-friendly interface, making it easy for users to search for cars, view car details, and make reservations. The website also offers a secure payment system for booking confirmation.
Multilingual Support: The website is available in multiple languages, making it convenient for international users to navigate and use the platform.
Customer Support: MixRent.es provides customer support via phone and email, ensuring a smooth rental experience for its users.
In our recent website design endeavor, we embarked on a mission to redefine the online rental experience, offering a diverse range of sought-after services. Powered by the dynamic capabilities of PHP and MySQL, this project aimed to simplify and enrich the process of renting real estate, cars, yachts, and transfer services.
At its core, this website served as a centralized hub for rental seekers, presenting an extensive and carefully curated catalog of options that spanned across various domains, from luxurious yachts to comfortable transfer services. We prioritized user engagement, evident through the seamless integration of interactive features such as advanced search filters and personalized rental recommendations. Our goal was to empower individuals and travelers to find their ideal rental solution seamlessly.
Our SEO-optimized custom template was meticulously designed, ensuring that our rental listings gained prominent visibility across search engines. Hosting on a high-speed platform was more than a choice; it was a commitment to deliver an impeccable user experience. The result? Lightning-fast loading times and seamless performance that set the industry standard.
Recognizing the international appeal of rental services, we transformed this website into a dynamic multi-language hub, transcending linguistic barriers and ensuring accessibility to a global audience. The rapid page indexation algorithm expedited rental discovery, guaranteeing users quick access to their desired properties, vehicles, yachts, or transfer services.
User experience was elevated to an art form, with our landing-page-like interface offering an intuitive, engaging, and rental seeker-friendly journey. To facilitate seamless communication between renters and rental providers, we seamlessly integrated Telegram and email notifications, providing efficient channels for inquiries and booking updates.
In the realm of data analytics, we empowered data-driven decision-making by seamlessly integrating Google Analytics. This robust tool offered comprehensive insights into user behavior, platform performance, and rental preferences, enabling strategic refinements and optimizations.
Our commitment to speed and efficiency reached its zenith with the implementation of Progressive Web App (PWA) features and finely tuned caching techniques. This ensured not just industry-leading but extraordinary page loading speeds, allowing rental seekers to explore and secure their rentals with unparalleled ease.
This project was a testament to our unwavering dedication to simplifying the rental process, delivering an exceptional user journey, and setting new standards in modern web design for rental services. It stands as a milestone in our relentless pursuit of innovation and excellence, redefining how individuals and travelers discover and engage with rental options online across various domains.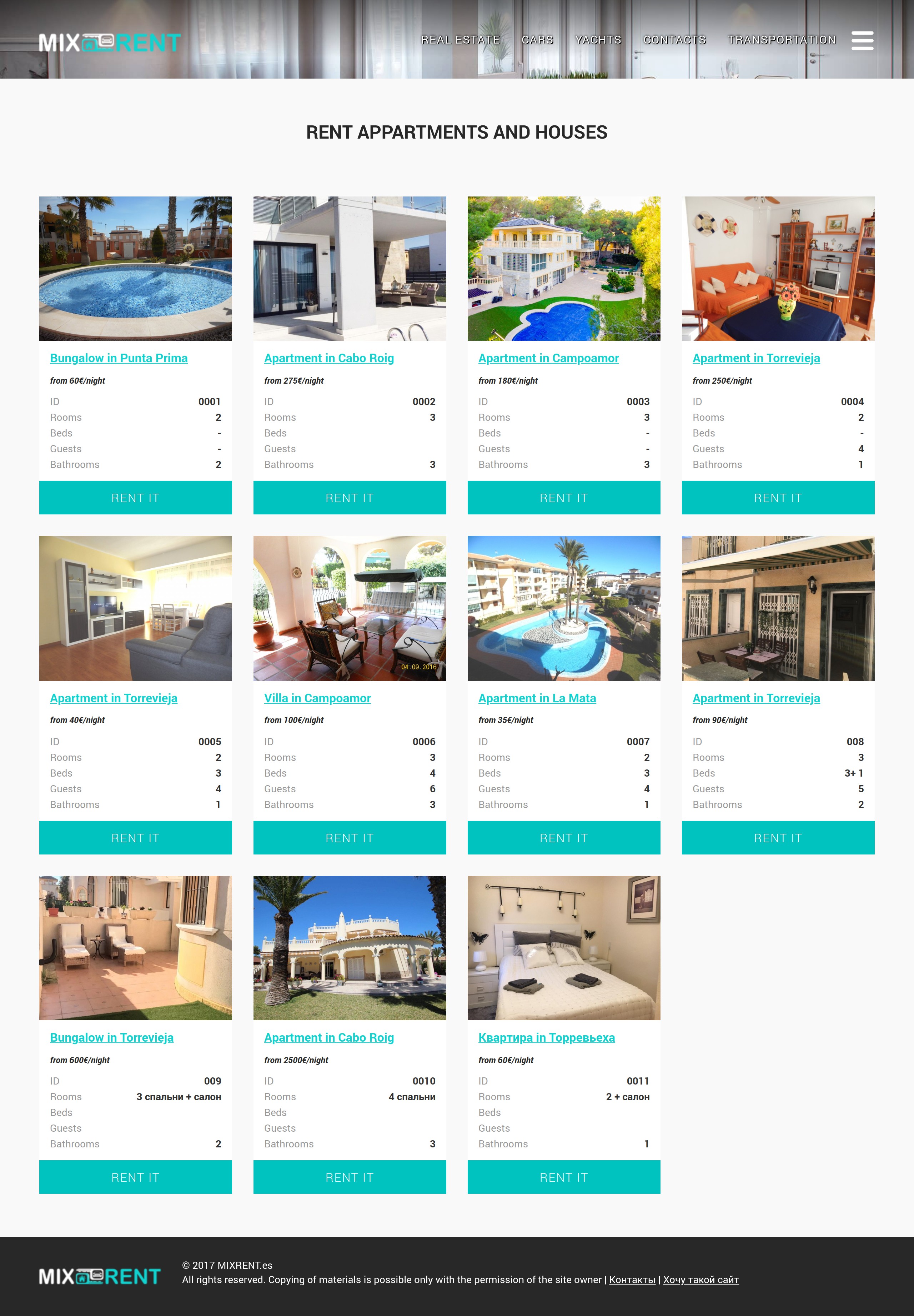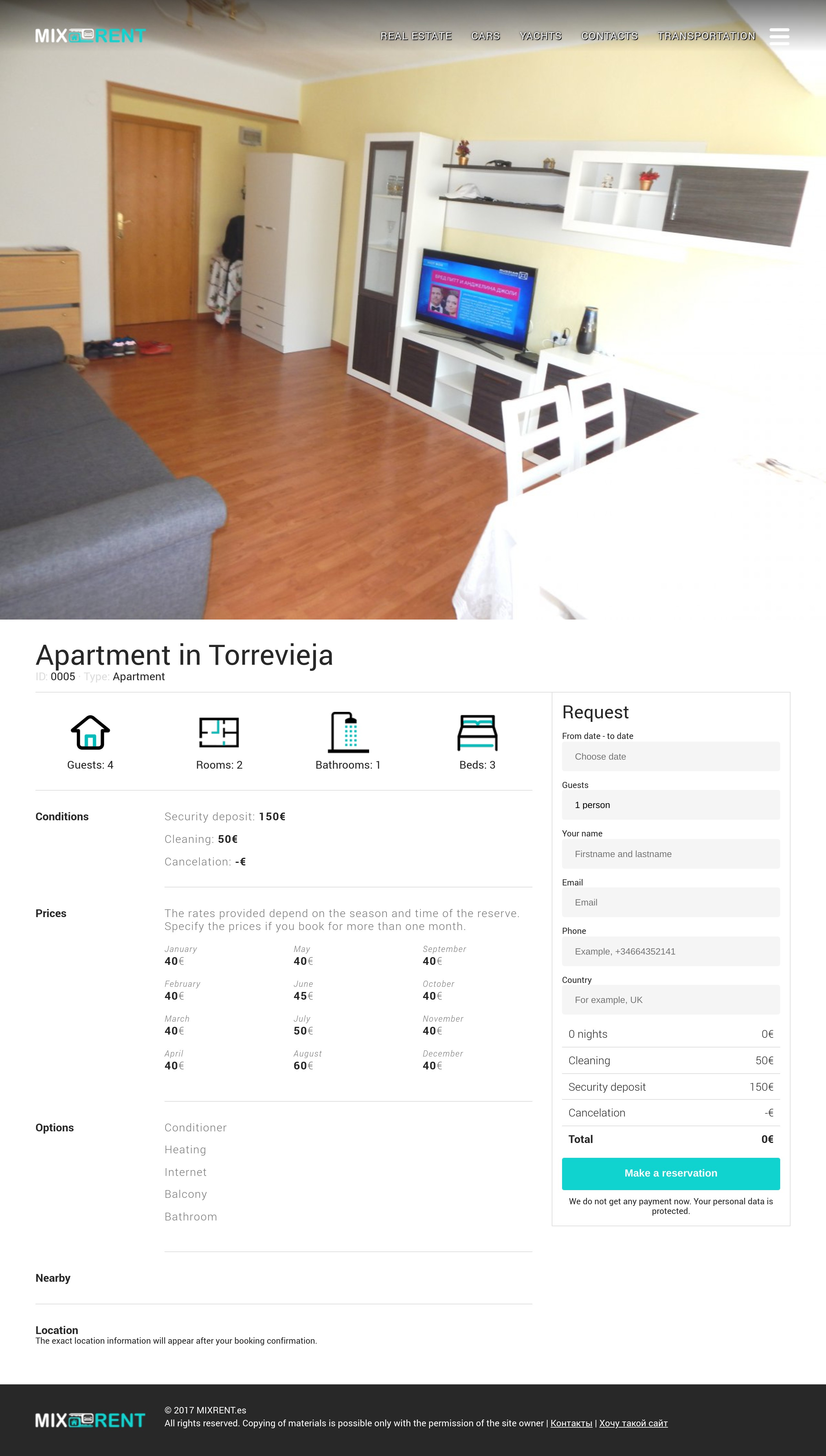 [[ VIDGET_TEXT ]]
Take a look at these projects
Our projects are not a faceless wordpress website. Every website designed for spesific business niche, great
user experience
, maximum
speed
and Google
SEO optimization
.