DNPI Capital is a real estate investment company that aims to provide accessible investment opportunities for individuals with limited funds. The company focuses on offering real estate investments that are more affordable for those who may not have significant disposable income. By doing so, DNPI Capital seeks to change the current situation in the real estate investment market and make it more inclusive for a wider range of investors.
In a recent website design project, we embarked on a journey to harness the full potential of web technology. Powered by PHP and MySQL, we created a business website that redefined industry standards.
At its core, this website served as a versatile and comprehensive catalog, enriched with advanced filters to streamline product discovery. Our dedication to user engagement was reflected in the seamless integration of feedback and reviews forms, nurturing interactive client-company relationships.
Our SEO-optimized custom template was meticulously crafted, ensuring prominent visibility across search engines, and a steady flow of organic traffic. Hosting on a high-speed platform set a new bar for user experiences, offering lightning-fast loading times and seamless performance.
Acknowledging the global reach of modern businesses, we transformed this website into a dynamic multi-language platform, transcending language barriers and ensuring accessibility to a diverse audience. The rapid page indexation algorithm expedited content discovery, guaranteeing swift access to information.
User experience was elevated to an art form, with our landing-page-like interface offering an intuitive, engaging journey. To facilitate seamless communication, we seamlessly integrated both Telegram and email notifications, providing efficient channels for clients to connect with the company.
Our data-driven approach was empowered by the seamless integration of Google Analytics, offering comprehensive insights into user behavior, site performance, and conversion rates, enabling strategic adjustments.
Our commitment to speed and efficiency reached its pinnacle through the implementation of Progressive Web App (PWA) features and highly efficient caching techniques, ensuring unparalleled page loading speeds.
This project was a testament to our unwavering dedication to enhancing online presence, delivering an exceptional user experience, and setting new benchmarks in modern web design. It embodied our pursuit of innovation and excellence, and we take pride in presenting it as a hallmark of our capabilities.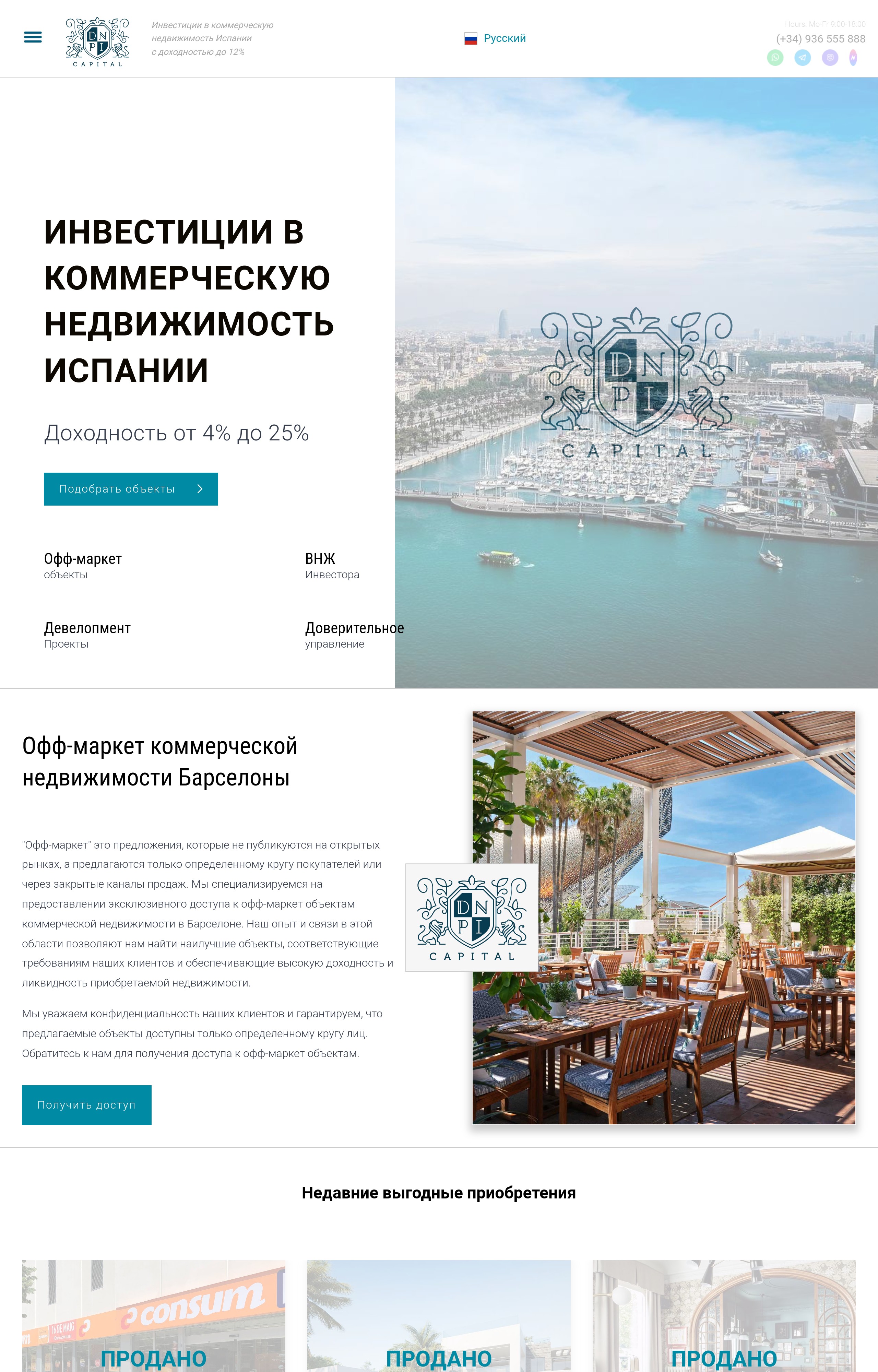 [[ VIDGET_TEXT ]]
Take a look at these projects
Our projects are not a faceless wordpress websites. Every website designed for spesific business niche, great
user experience
, maximum
speed
and Google
SEO optimization
.