The website belongs to a construction company Teciforp based in Alicante, Spain. The company specializes in comprehensive renovations and construction projects. They have been in the industry for 8 years and have completed over 190 renovation projects with over 200 satisfied clients. They have a team of over 40 employees and focus on transparency, quality, innovation, reliability, and time-saving. The website does not provide further details about their services or projects.
In a recent web design venture, our team harnessed the dynamic capabilities of PHP and MySQL to craft a fully customized business website that set new standards in web design.
At its core, this website functioned as a comprehensive catalog, boasting advanced filters for seamless product exploration. User engagement was paramount, evident through the integration of interactive feedback and reviews forms, enabling valuable interactions and fostering trust with clients.
Our meticulously designed, SEO-optimized custom template ensured prominent visibility across search engines, consistently attracting organic traffic. Hosting on a high-speed platform provided not only a seamless but a lightning-fast user experience, reflecting our unwavering commitment to optimal performance.
In response to the global market, we transformed this website into a dynamic multi-language platform, breaking down language barriers and ensuring accessibility for a diverse audience. The rapid page indexation algorithm facilitated swift content discovery, ensuring users found the information they sought with ease.
User experience was meticulously crafted, delivering a landing-page-like interface that offered an intuitive, friendly journey. To facilitate seamless communication, we seamlessly integrated both Telegram and email notifications, streamlining interactions between clients and the company.
In the realm of analytics, we empowered data-driven decisions with the integration of Google Analytics, offering comprehensive insights into user behavior, site performance, and conversion rates. Furthermore, our commitment to speed was exemplified through the implementation of Progressive Web App (PWA) features and efficient caching techniques, ensuring blazing-fast page loading times.
This project epitomized our dedication to enhancing online presence, delivering an exceptional user experience, and incorporating cutting-edge features that define modern web design standards.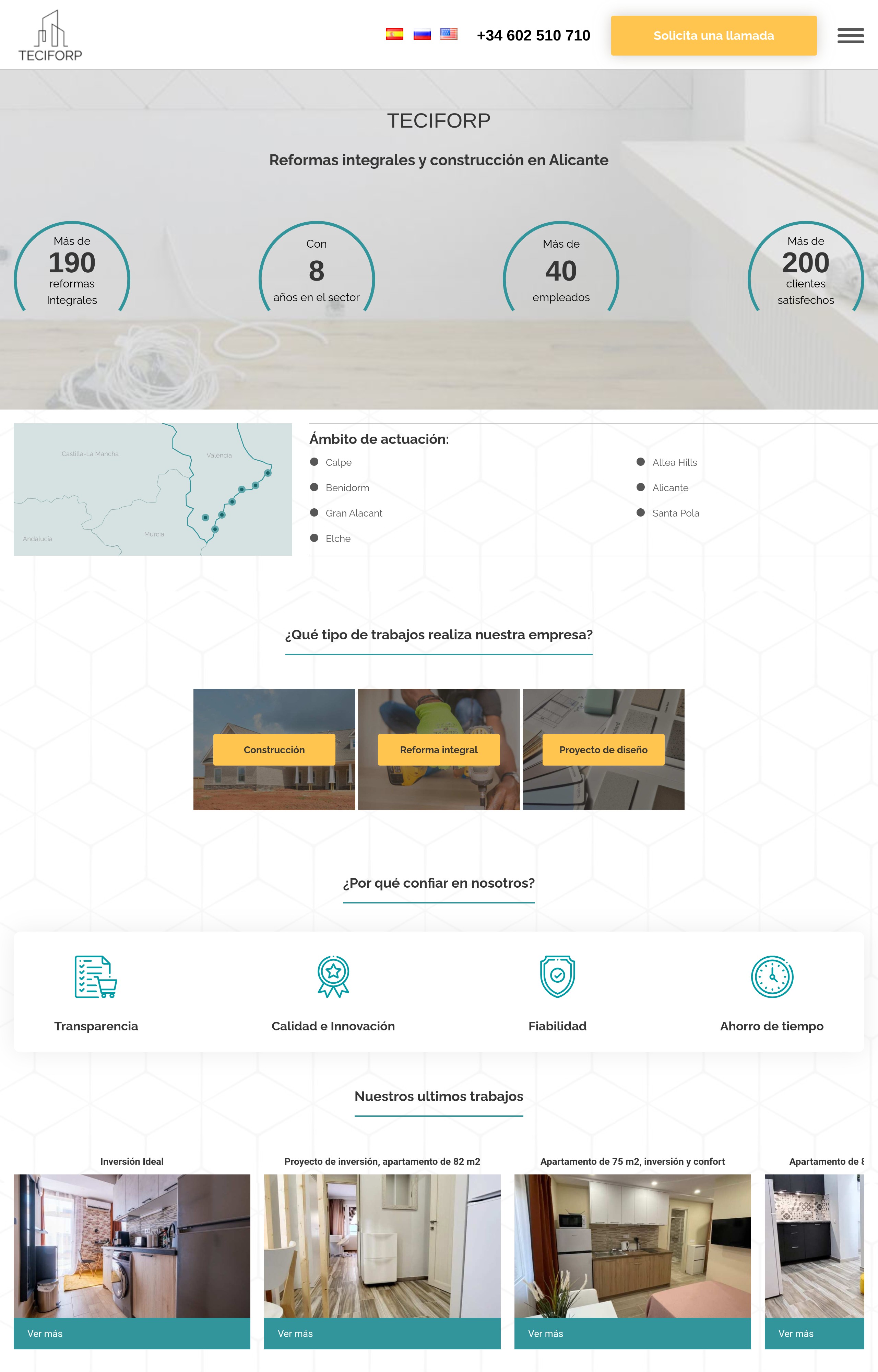 [[ VIDGET_TEXT ]]
Take a look at these projects
Our projects are not a faceless wordpress websites. Every website designed for spesific business niche, great
user experience
, maximum
speed
and Google
SEO optimization
.