NatuVitro is a state-of-the-art fertility clinic that offers individualized solutions and a high success rate in assisted reproduction. The clinic's main focus is on providing a stable and controlled environment for embryo development, using advanced technology such as the Embryoscope Flex®. This equipment allows the monitoring of each embryo's evolution, helping the specialists determine the optimal time for transfer or vitrification. The images captured by the microcameras are considered the first movie of the future baby.
One of the standout features of NatuVitro is its team of specialists, who have extensive experience gained from working in prestigious IVF centers. The clinic also prides itself on offering a personalized approach to patient care, with the same doctor attending to you from the first moment and a helpful assistance. NatuVitro is known for its international appeal, as the doctors can assist patients in various languages, which is a rarity in Barcelona. The clinic is also the first in Europe to have a certified laboratory that maximizes efficiency and facilitates embryo development.
Overall, NatuVitro is highly recommended for individuals and couples seeking fertility treatments. The clinic's advanced technology, experienced specialists, and personalized care contribute to its success in helping patients start or grow their families with hope and confidence.
In our previous venture, we harnessed the capabilities of PHP and MySQL to craft a fully customized website. This business website featured a bespoke design tailored to our client's needs, coupled with an SEO-optimized template that ensured high visibility in search results. Hosting on a high-speed platform delivered a seamless experience.
Our multi-language website facilitated global reach, complemented by an efficient page indexation algorithm for swift content discovery. With a landing-page-like user-friendly interface, users enjoyed an intuitive journey. Telegram and email notifications enhanced communication.
We integrated Google Analytics for comprehensive data insights and utilized PWA and caching to achieve lightning-fast loading times. This project showcased our dedication to elevating online presence and optimizing user experiences.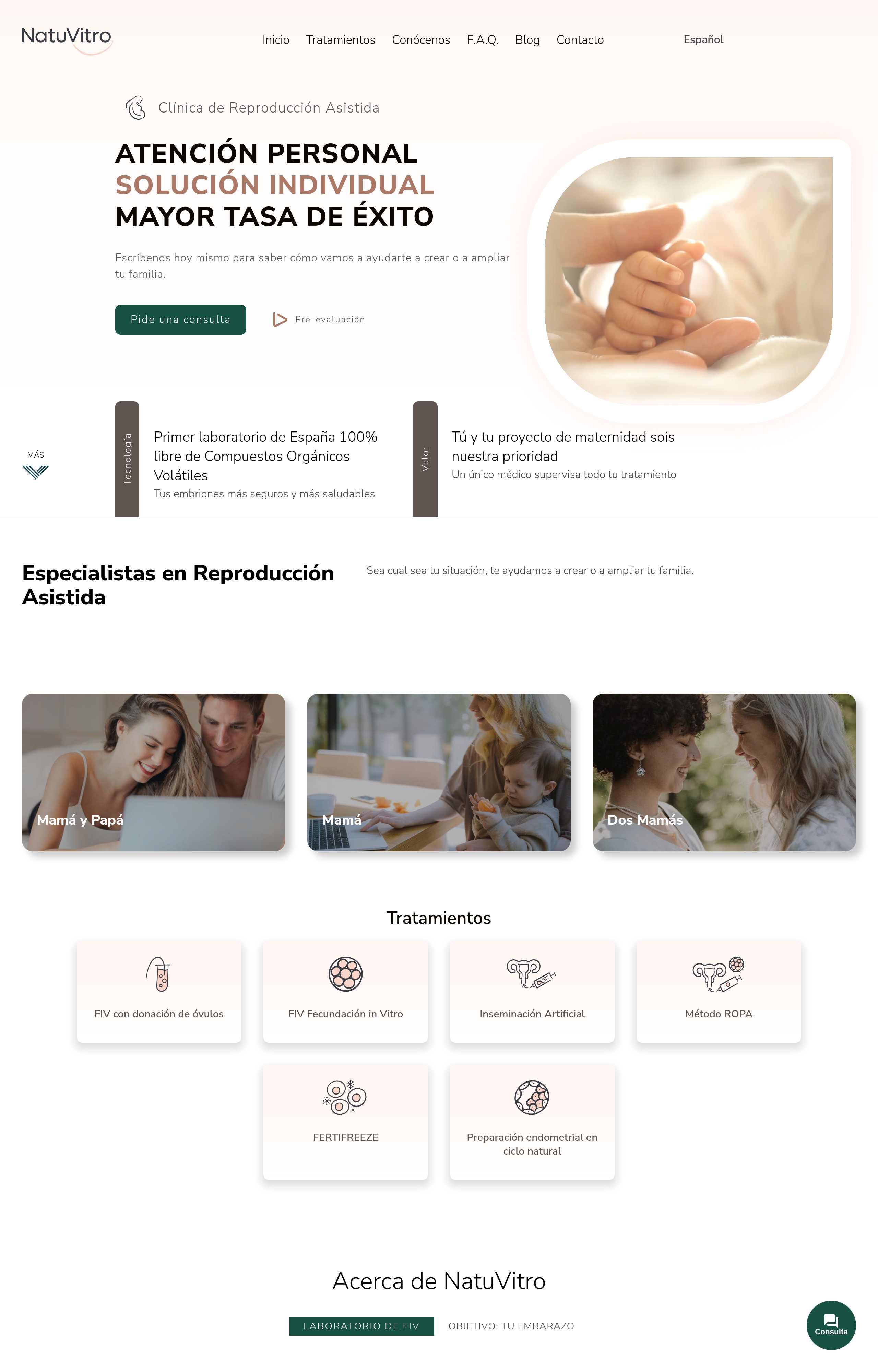 [[ VIDGET_TEXT ]]
Take a look at these projects
Our projects are not a faceless wordpress websites. Every website designed for spesific business niche, great
user experience
, maximum
speed
and Google
SEO optimization
.