Amore Beauty is a beauty salon website that offers cosmetic procedures for skin care. They emphasize the importance of regular cosmetic procedures for maintaining healthy and beautiful skin. The frequency and duration of the procedures depend on the state of the skin and the customer's desires. The website does not provide further information about the specific procedures offered or the location of the business.
Our past web design endeavor was powered by PHP and MySQL, resulting in a fully tailored website. This business-oriented platform boasted a custom design that was both aesthetically pleasing and SEO-optimized for maximum visibility. Fast hosting ensured seamless performance.
Our multi-language website opened doors to a global audience, thanks to a speedy page indexation algorithm. With a landing-page-like user interface, we prioritized user-friendliness, complemented by Telegram and email notifications for enhanced communication.
The incorporation of Google Analytics provided invaluable data insights, while PWA and caching techniques accelerated loading speeds. This project underscored our commitment to enhancing online presence and delivering a superior user experience.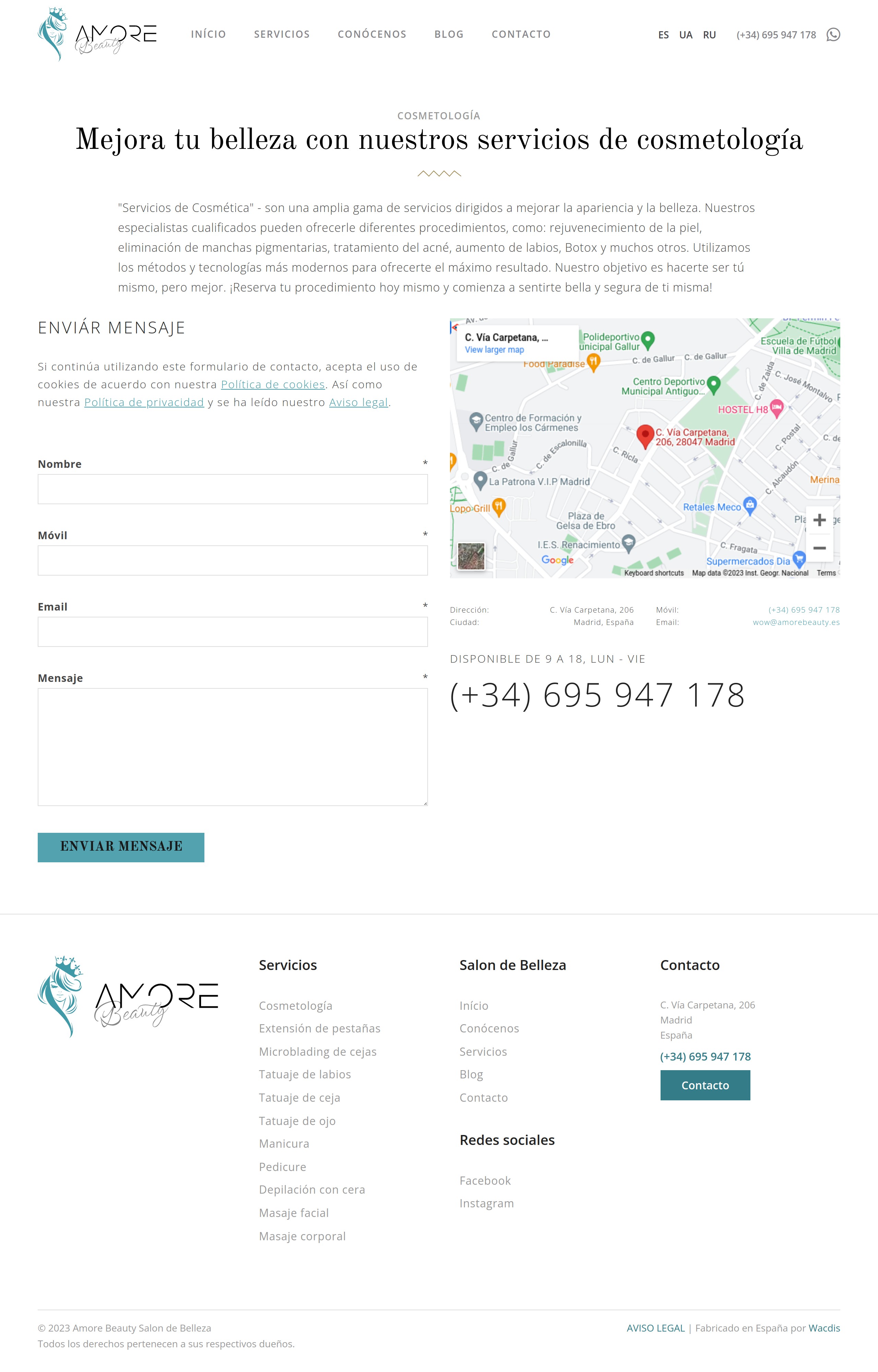 [[ VIDGET_TEXT ]]
Take a look at these projects
Our projects are not a faceless wordpress website. Every website designed for spesific business niche, great
user experience
, maximum
speed
and Google
SEO optimization
.